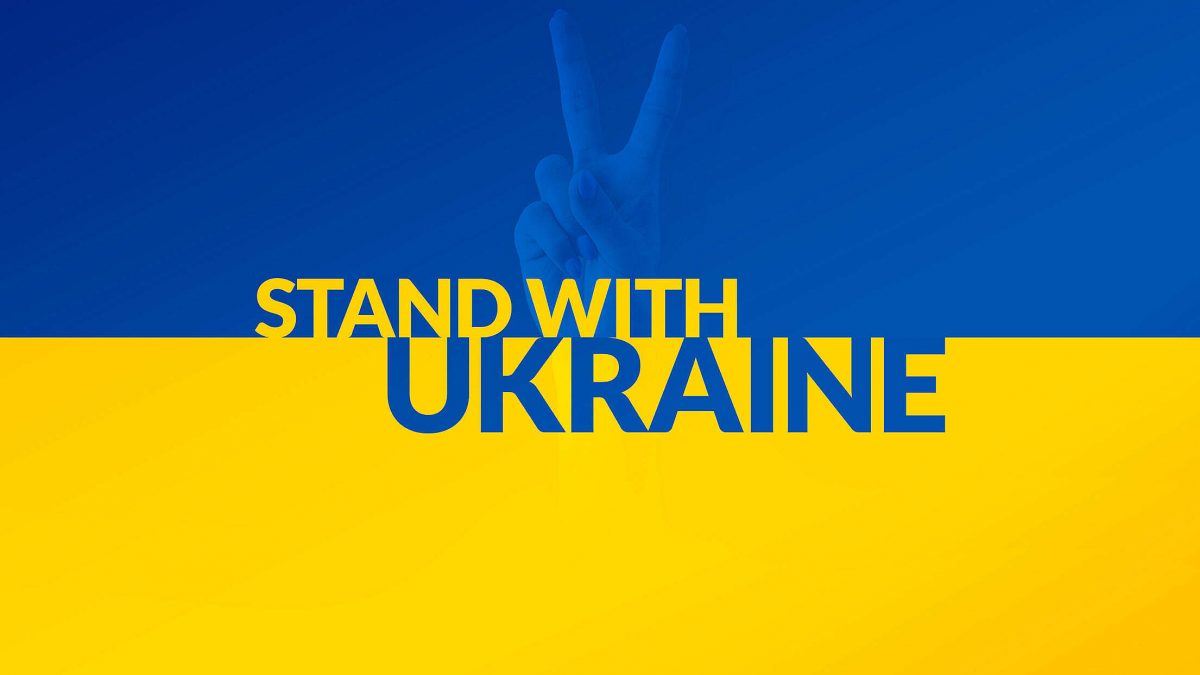 Асоціація спортивної боротьби та вся борцівська спільнота України висловлюють вдячність борцівським федераціям Польщі та Угорщини.

Керівництво Федерацій а також борцівська спільнота сусідніх країн гостинно прийняли наших спортсменів і готові допомагати надалі, щоб молоде покоління вітчизняних борців мало можливість продовжувати вдосконалювати свою майстерність. Угорські та польські борці продемонстрували справжню відданість олімпійським цінностям та загальнолюдським принципам. В той час, як спортсмени з мордору, підтримали загарбницькі дії свого диктатора, який розпочав криваву війну під час Паралімпіади в Токіо.

Україна завжди мала дружні відносини з сусідніми країнами. І в скрутну хвилину справжні сусіди простягнули руку допомоги. Угорська федерація боротьби запросила жіночу збірну пройти навчально-тренувальний збір разом з угорською командою. Таким чином більша частина української команди зараз тренуються на спортивній базі в Дунаваршані разом з угорськими борчинями. Оскільки українські чоловіки не можуть залишити країну на поталу окупантам, то в якості помічників тренерів виступають наші досвідчені та титуловані спортсменки – чемпіонка світу та Європи Юлія Ткач, бронзова призерка Олімпіади Ірина Коляденко, а також молоді але титуловані борчині Оксана Лівач та Тетяна Кіт.
В перші дні війни Президент Польської федерації боротьби Анжей Супрон написав листа до Президента Асоціації спортивної боротьби України Юрія Копитко зі словами підтримки: « Польська Федерація боротьби з великим жахом стежить за вторгненням російських військ на територію України і рішуче засуджує напад Російської Федерації, яку підтримує Білорусь.

Хоча ми вважаємо, що спорт має об'єднувати, ми однозначно не можемо залишатися байдужими до агресії російського режиму.
Ми вважаємо, що як Російську, так і Білоруську федерації боротьби необхідно виключити з членства у світовій та європейській федераціях і повністю підтримуємо позицію Української федерації вільної боротьби з цього приводу.

У той же час ми вважаємо, що всі змагання, які відбуватимуться в Російській Федерації та Білорусі, мають бути перенесені або скасовані.
Польський спорт і польське суспільство шоковані цим несанкціонованим і незрозумілим вторгненням в незалежну країну. Багато років польські та українські борці тренуються разом, підтримують і поважають один одного. У ці важкі для вас дні ми пропонуємо вам всю необхідну допомогу. Ви можете розраховувати на нас!»

Польска Федерація не обмежилась словами і довела свою солідарність реальними справами. Частина жіночо збірної команди України зараз проходять навчально-тренувальний збір разом з польскою командою. А борцівські осередки в регіонах пропонують підтримку для наших кадетів. Так, буквально на днях готовність прийняти українських школярів в школі –інтернаті висловила борцівський клуб Unia Racibórz.

Свою готовність допомогти та прийняти юних борців висловили також Федерації інших країн: Німеччина, Іспанія, Хорватія та інші. Нас підтримує цілий світ і ми вдячні за цю пітримку. Добро обовязково переможе темряву, світло завжди здолає темріву і Україна обов`язково знищить ворога.
Ukrainian Wrestling Association and the entire wrestling community of Ukraine are grateful to the wrestling federations of Poland and Hungary.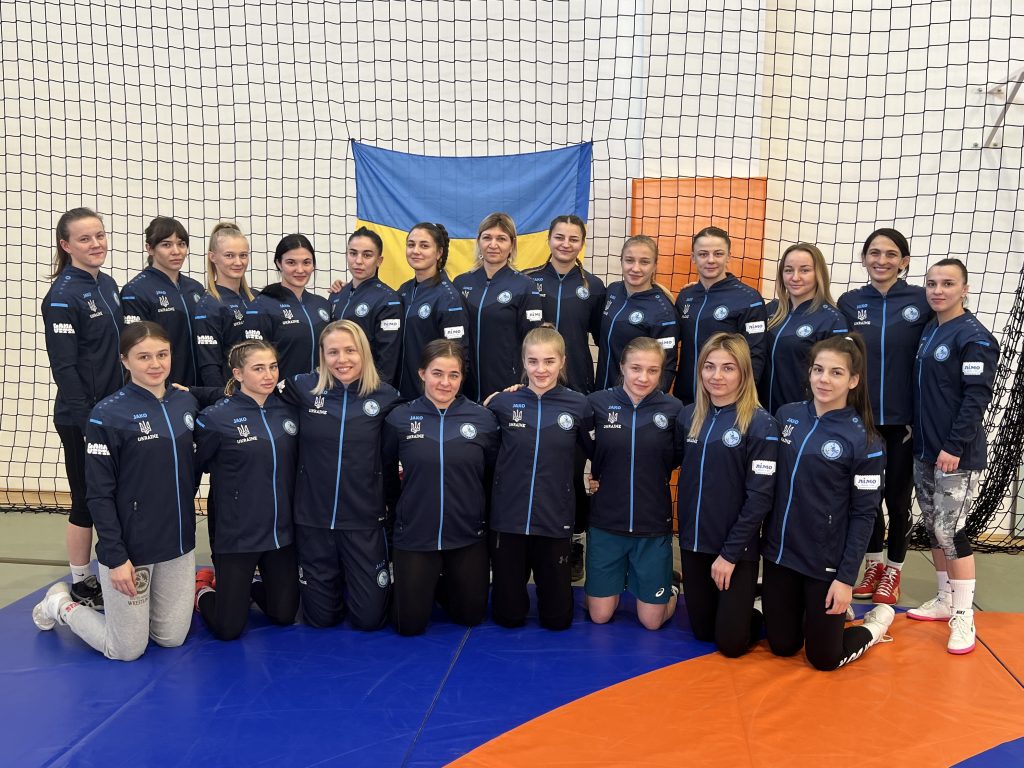 The leadership of the Federations and the wrestling community of neighboring countries have hospitably received our athletes and are ready to help in the future so that the young generation of domestic wrestlers have the opportunity to continue to improve their skills. Hungarian and Polish wrestlers have shown real commitment to Olympic values ​​and universal principles. While the Mordor athletes supported the aggressive actions of their dictator, who started a bloody war during the Paralympics in Tokyo.
Ukraine has always had friendly relations with neighboring countries. And in a difficult moment, the real neighbors reached out to help. The Hungarian Wrestling Federation invited the women's team to a training camp together with the Hungarian team. Thus, most of the Ukrainian team is currently training at the sports base in Dunavarshan together with Hungarian wrestlers. As Ukrainian men cannot leave the country to the occupiers, our experienced and titled athletes – world and European champion Yulia Tkach, bronze medalist of the Olympics Iryna Kolyadenko, as well as young but titled wrestlers Oksana Livach and Tetiana Kitat act as assistant coaches.In the first days of the war, the President of the Polish Wrestling Federation Andrzej Supron wrote a letter to the President of the Wrestling Association of Ukraine Yuriy Kopytko with words of support: "The Polish Wrestling Federation
Although we believe that sport should unite, we certainly cannot remain indifferent to the aggression of the Russian regime.
We believe that both the Russian and Belarusian wrestling federations should be excluded from membership in the world and European federations, and we fully support the position of the Ukrainian Freestyle Wrestling Federation on this issue.

At the same time, we believe that all competitions that will take place in the Russian Federation and Belarus should be postponed or canceled.
Polish sport and Polish society are shocked by this unauthorized and incomprehensible invasion of an independent country. For many years, Polish and Ukrainian wrestlers have been training together, supporting and respecting each other. In these difficult days for you, we offer you all the help you need. You can count on us! "

The Polish Federation did not limit itself to words and proved its solidarity with real deeds. Part of the women's national team of Ukraine is currently undergoing a training camp together with the Polish team. And wrestling units in the regions offer support for our cadets. So, just the other day the Unia Racibórz wrestling club expressed its readiness to accept Ukrainian students to the boarding school.
Federations of other countries: Germany, Spain, Croatia and others also expressed their readiness to help and accept young wrestlers. We are supported by the whole world and we are grateful for this support. Good will surely overcome darkness, light will always overcome darkness and Ukraine will surely destroy the enemy.
Схожі новини